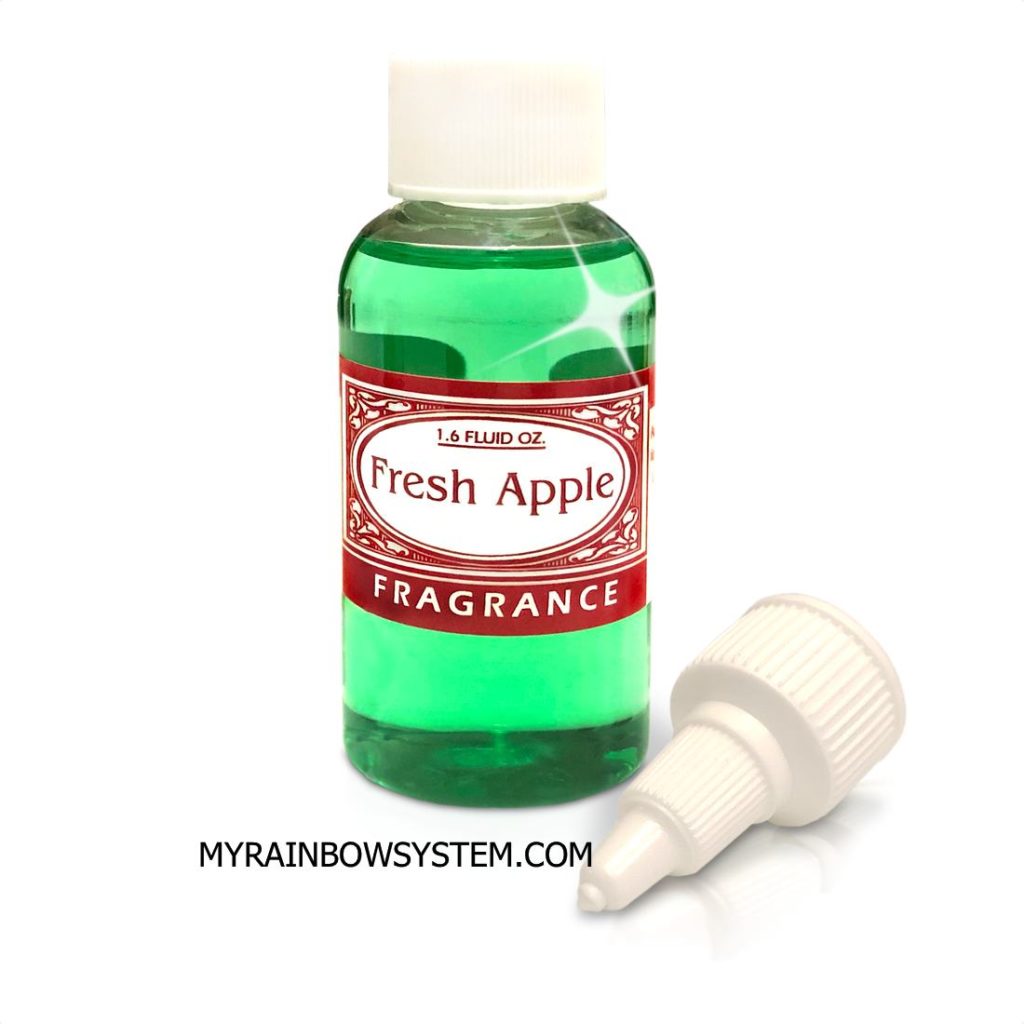 This is a concentrated scent of Fresh Apple Oil Scent, a bottle of 1.6 fl oz.
Fresh Apple Oil Scent Notes
Soft apple aroma with citric and sweet touches at the same time, perfect for gently scenting your home throughout the year
Use this fragrance by applying a few drops in your Rainmate or Rainbow basin with water.
This concentrated formula lasts longer than the regular Rainbow scents, with less amount for each use, just 5 to 10 drops is enough for 5 hours of use. each bottle includes the drops applicator.
This fragrance is tested by us and is safe to use on Rainbows and Rainmate.
Features:
Concentrated Fresh Apple Oil Scent
1.6 fluid oz
Plastic Bottle
drops applicator included
Concentrated Fragrance
Safe to use on Rainbows and Rainmate.
WARNING: KEEP OUT OF REACH OF CHILDREN