FRESH APPLE OIL SCENT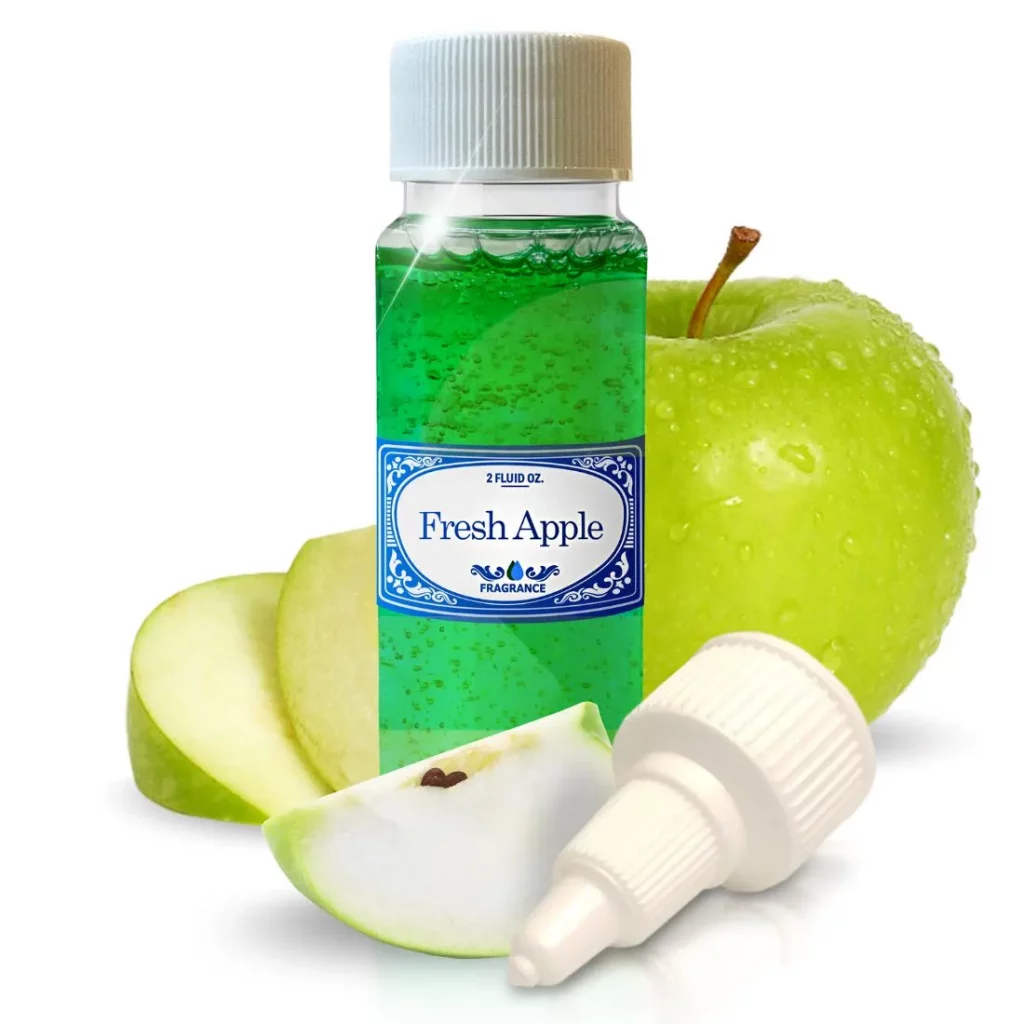 This concentrated fragrance is a delightful blend of soft apple aroma with citric and sweet touches, creating a refreshing and inviting atmosphere in your home throughout the year. It is perfect for gently scenting your living spaces, making them feel cozy and welcoming.
Fragrance Notes:
Immerse yourself in the enchanting scent of Fresh Apple Oil. This fragrance captures the essence of freshly picked apples, with a soft and delicate aroma that combines the crispness of apples with subtle citric and sweet undertones. It is like taking a stroll through an apple orchard on a sunny day, where the air is filled with the invigorating scent of ripe apples.
Use this fragrance in your home or office to create a soothing and uplifting ambiance. Whether you want to relax after a long day or set the mood for a special occasion, the Fresh Apple Oil Scent will transport you to a serene and refreshing environment.
Features:
Concentrated Fresh Apple Oil Scent
2.0 fluid oz
Plastic Bottle
Drops applicator included
Concentrated formula lasts longer than regular Rainbow scents
Just 5 to 10 drops provide 5 hours of use
Tested and safe to use on Rainbows and Rainmate
Experience the invigorating scent of Fresh Apple Oil and transform your living spaces into a fragrant oasis. Shop now and enjoy the delightful aroma that will uplift your mood and captivate your senses.
WARNING: KEEP OUT OF REACH OF CHILDREN