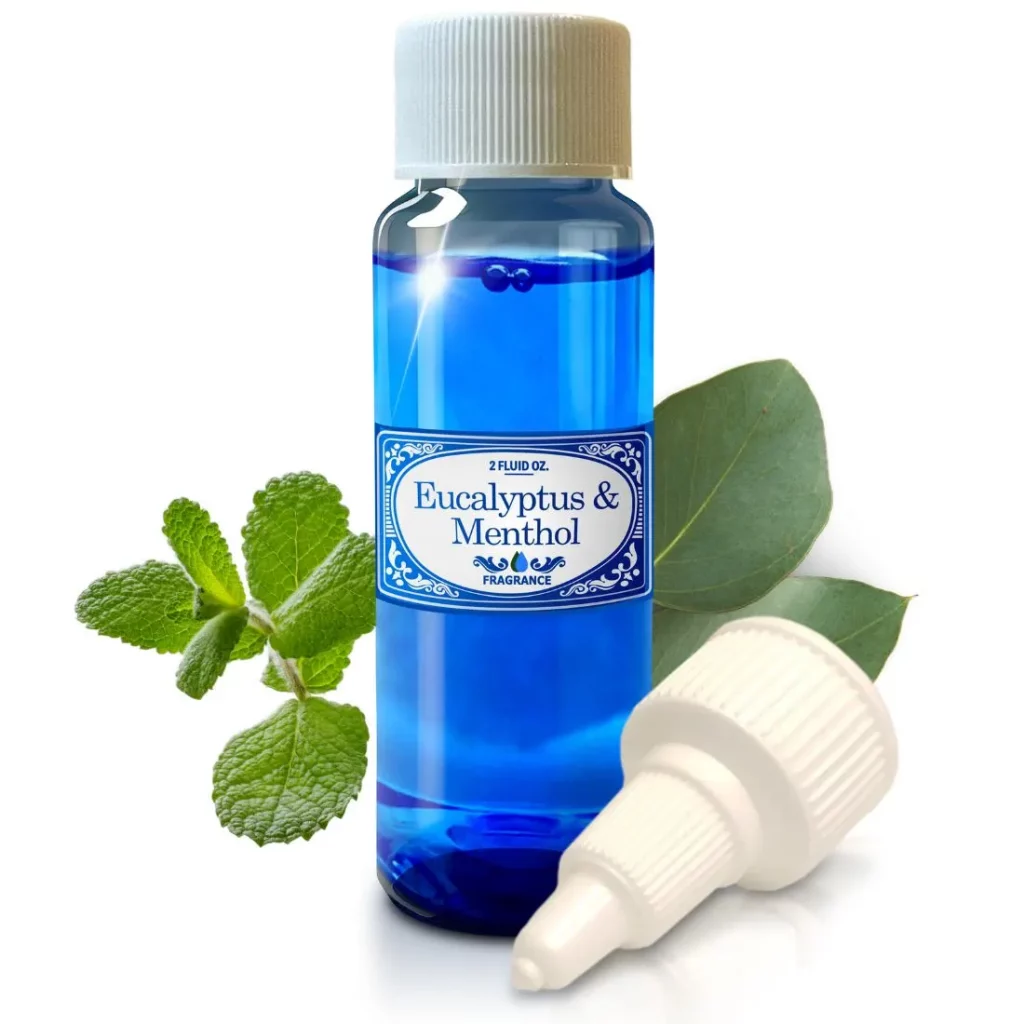 This New Eucalyptus Menthol bottle 2.0 fl oz is the scent you need to aromatize your home and treat your indoor air to help your family breathe better.
Eucalyptus Menthol, Why?
This New Size 2.0 Fl oz eucalyptus fragrance includes Menthol in the formula. Designed to decongestion your lungs in case of breathing problems like allergies, asthma, or the simple flu or cold.
help you sleep better all night long if you use it with your Rainmate next to your bed.
This concentrated formula lasts longer than the regular Eucalyptus fragrance, with less amount for each use, just 5 to 10 drops is enough for 8 hours of use. each bottle includes the drops applicator.
You also can use it with your Rainbow, just puts some drops into the water basin before cleaning or when you want to purify your indoor air at low speed if you have any Rainbow e2.
Features:
Concentrated Eucalyptus and Menthol oil scent
2.0 fluid oz
Plastic Bottle
drops applicator included
Concentrated Fragrance
Safe to use on Rainbows and Rainmate
WARNING: KEEP OUT OF REACH OF CHILDREN