Frosty Eucalyptus Oil Scent
This is a concentrated scent of Frosty Eucalyptus Oil Scent, a bottle of 2.0 fl oz.
Frosty Eucalyptus Oil Scent Notes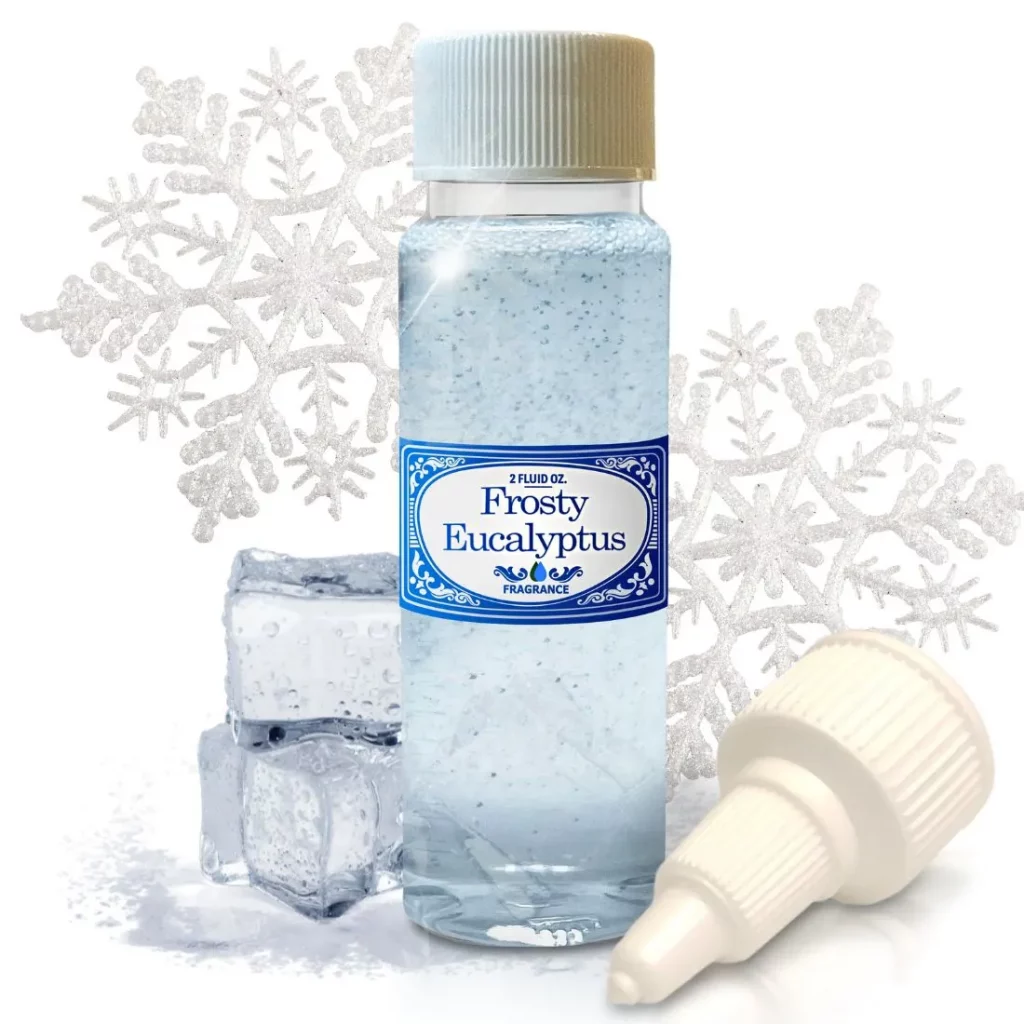 Experience the invigorating aroma of Frosty Eucalyptus Oil Scent, a fragrance that combines the coolness of Eucalyptus with a refreshing touch of disinfectant. The result is a smooth and fresh scent that revitalizes your living space. Like a winter breeze, this fragrance will transport you to a serene and frosty oasis.
Use this fragrance by applying a few drops in your Rainmate or Rainbow basin with water. Our concentrated formula ensures that a small amount goes a long way. Just 5 to 10 drops are sufficient to fill your home with a delightful aroma for up to 6 hours. Each bottle includes a convenient drops applicator, making it easy to control the dosage.
This fragrance is tested by us and is safe to use on Rainbows and Rainmate.
Features:
Concentrated Frosty Eucalyptus Oil Scent
2.0 fluid oz
Plastic Bottle
Drops applicator included
Concentrated Fragrance
Safe to use on Rainbows and Rainmate
WARNING: KEEP OUT OF REACH OF CHILDREN