Honeysuckle Oil Scent, a new bottle of 2.0 fl oz
HONEYSUCKLE OIL SCENT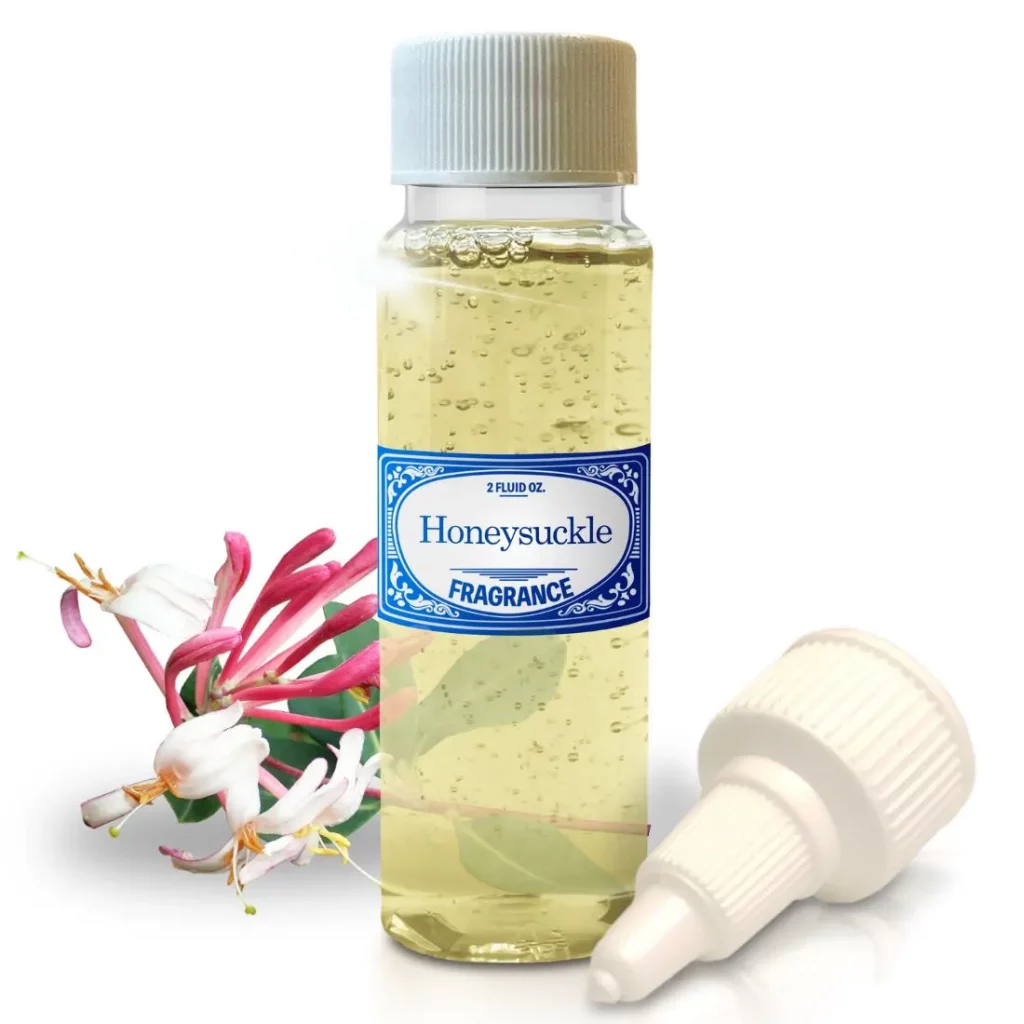 Experience the enchanting aroma of our Honeysuckle Oil Scent. This fragrance captures the essence of fresh, clean, and romantic notes, making it a popular choice in both men's and women's fragrances. Close your eyes and let the scent transport you to a blooming garden filled with the delightful fragrance of honeysuckle. It evokes a sense of summertime and warm weather, adding a touch of nature's beauty to your living space.
Indulge in this captivating fragrance by adding a few drops to your Rainmate or Rainbow basin with water. Our concentrated formula ensures that a little goes a long way, providing you with hours of aromatic bliss. Just 5 to 10 drops are enough to fill your home with the delightful scent of honeysuckle for up to 5 hours. Each bottle includes a convenient drops applicator for easy and precise use.
This fragrance has undergone rigorous testing by our team, guaranteeing its quality and safety for use on Rainbows and Rainmate. You can enjoy the alluring aroma of honeysuckle with peace of mind, knowing that it meets our highest standards of excellence.
HONEYSUCKLE OIL SCENT NOTES
The Honeysuckle Oil Scent envelops your space with the refreshing essence of blooming honeysuckle flowers. Imagine strolling through a vibrant garden, where the air is filled with the delicate, sweet, and slightly fruity aroma of honeysuckle. This captivating scent brings a touch of romance and elegance to any room, creating an inviting atmosphere that uplifts your senses and creates lasting memories.
Transform your home into a fragrant haven with our Concentrated Honeysuckle Oil Scent. Embrace the captivating aroma of honeysuckle and infuse your living space with its refreshing and romantic essence. Experience the power of scent and elevate your surroundings with our exquisite fragrance today!
FEATURES:
Concentrated Honeysuckle Oil Scent
2.0 fluid oz
Plastic Bottle
Drops applicator included
Concentrated Fragrance
Safe to use on Rainbows and Rainmate
WARNING: KEEP OUT OF REACH OF CHILDREN