PEARADISE OIL SCENT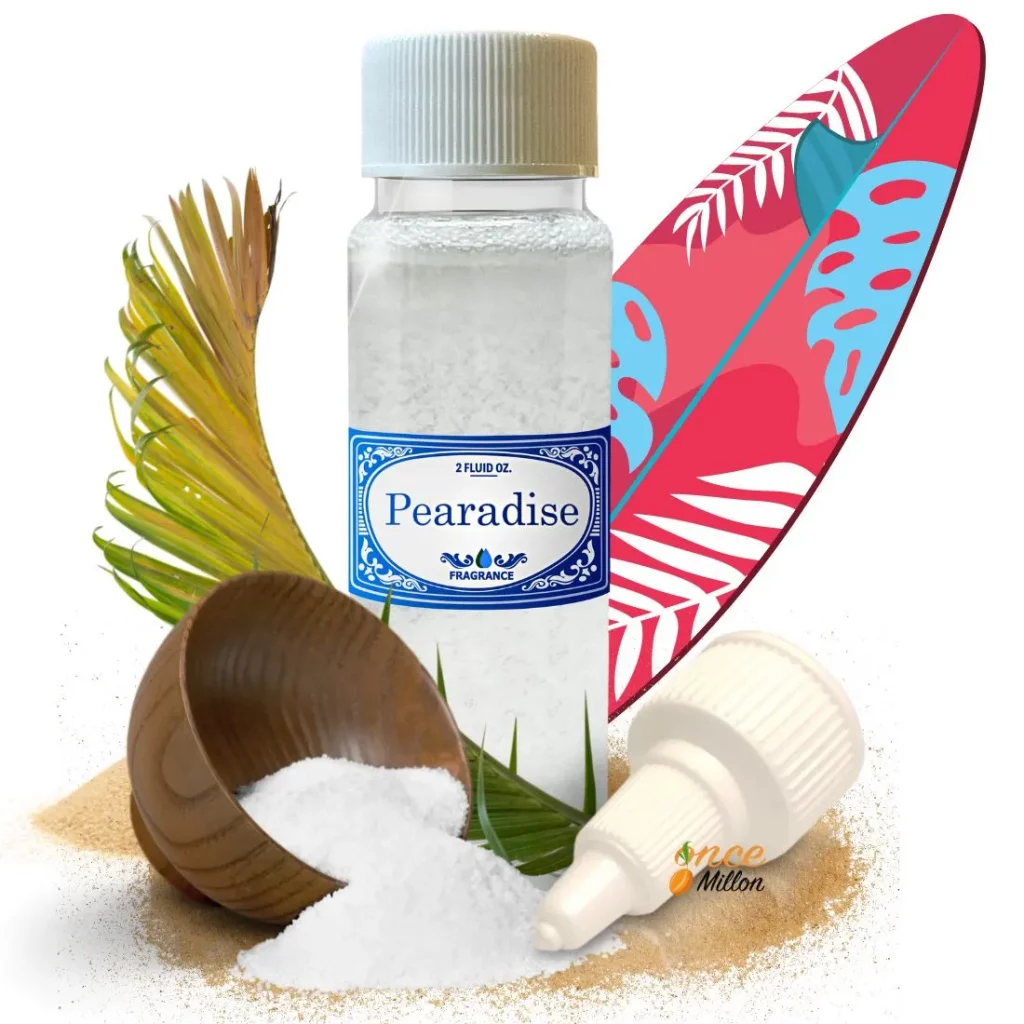 Indulge in the captivating aroma of Pearadise Oil Scent, a concentrated fragrance that will transport you to a tropical paradise. This 2.0 fl oz bottle is filled with a refreshing scent that has a delightful sweet touch, reminiscent of summer and the nostalgic smell of suntan lotion. Experience the essence of Pearadise in your home or office, creating an inviting and relaxing atmosphere.
Fragrance Notes:
Immerse yourself in the enchanting scent of Pearadise. This fragrance combines the luscious aroma of ripe pears with a hint of tropical paradise. The sweet and refreshing notes will awaken your senses, evoking memories of warm summer days and gentle ocean breezes. Transform your space into a haven of tranquility with just a few drops of Pearadise Oil Scent.
Experience the blissful aroma of Pearadise Oil Scent and elevate your surroundings. Add a touch of paradise to your life today!
Features:
Concentrated Pearadise oil scent
2.0 fluid oz Plastic Bottle
Drops applicator included
Long-lasting formula -5 to10 drops for 5 hours of use
Safe to use on Rainbows and Rainmate
Tested and approved by our experts
WARNING: KEEP OUT OF REACH OF CHILDREN