This is a concentrated scent of Plumeria oil scent, a bottle of 1.6 fl oz.
Plumeria oil scent Notes
This is a very relaxing scent with a blend of sweet and citrus evoking the plumeria flowers in summer.
Use this fragrance by applying a few drops in your Rainmate or Rainbow basin with water.
This concentrated formula lasts longer than the regular Rainbow scents, with less amount for each use, just 5 to 10 drops is enough for 5 hours of use. each bottle includes the drops applicator.
This fragrance is tested by us and is safe to use on Rainbows and Rainmate.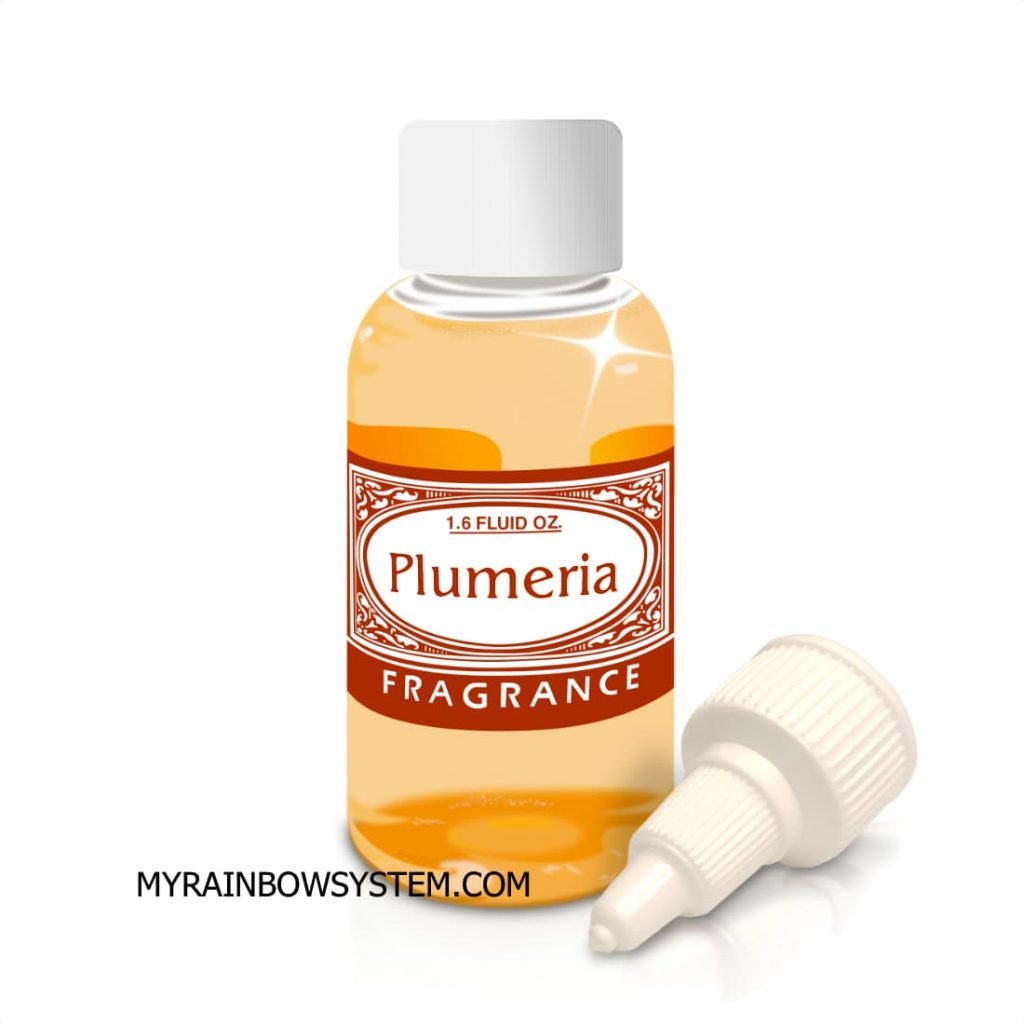 Features:
Concentrated Plumeria oil scent
1.6 fluid oz
Plastic Bottle
drops applicator included
Concentrated Fragrance
Safe to use on Rainbows and Rainmate.
WARNING: KEEP OUT OF REACH OF CHILDREN