SPRING RAIN OIL SCENT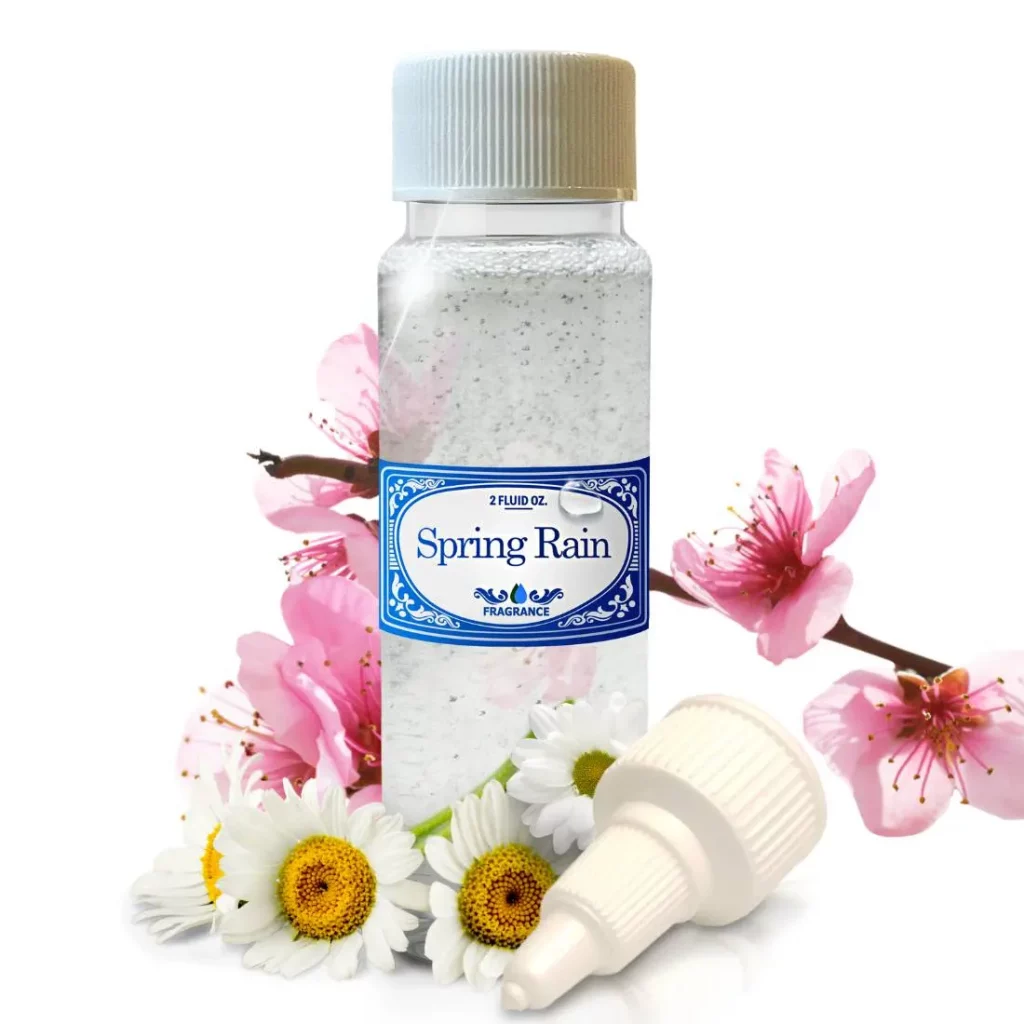 Experience the refreshing scent of Spring Rain with our concentrated oil fragrance. This 2.0 fl oz bottle is filled with a delightful mix of citrus and spicy aromas, reminiscent of a bouquet of flowers soaked in rainwater. The concentrated formula ensures a longer-lasting fragrance, requiring 7 to 10 drops for up to 6 hours of use. Each bottle includes a convenient drops applicator for easy application.
Fragrance Notes
Indulge your senses with the refreshing scent of Spring Rain. This fragrance opens with zesty citrus notes that instantly uplift your mood. As the scent develops, the spicy undertones add a touch of warmth and complexity, creating a harmonious blend that evokes the image of a garden filled with flowers after a refreshing rain shower. Perfect for creating a serene and inviting atmosphere in your home or office.
Features
Concentrated Spring Rain Oil Scent
2.0 fluid oz Plastic Bottle
Drops applicator included
Long-lasting fragrance with just 7 to 10 drops
Safe to use on Rainbows and Rainmate
Transform your space into a fragrant oasis with our Spring Rain Oil Scent. Shop now and experience the essence of a blooming garden drenched in rainwater.
WARNING: KEEP OUT OF REACH OF CHILDREN