SUMMER MELONS OIL SCENT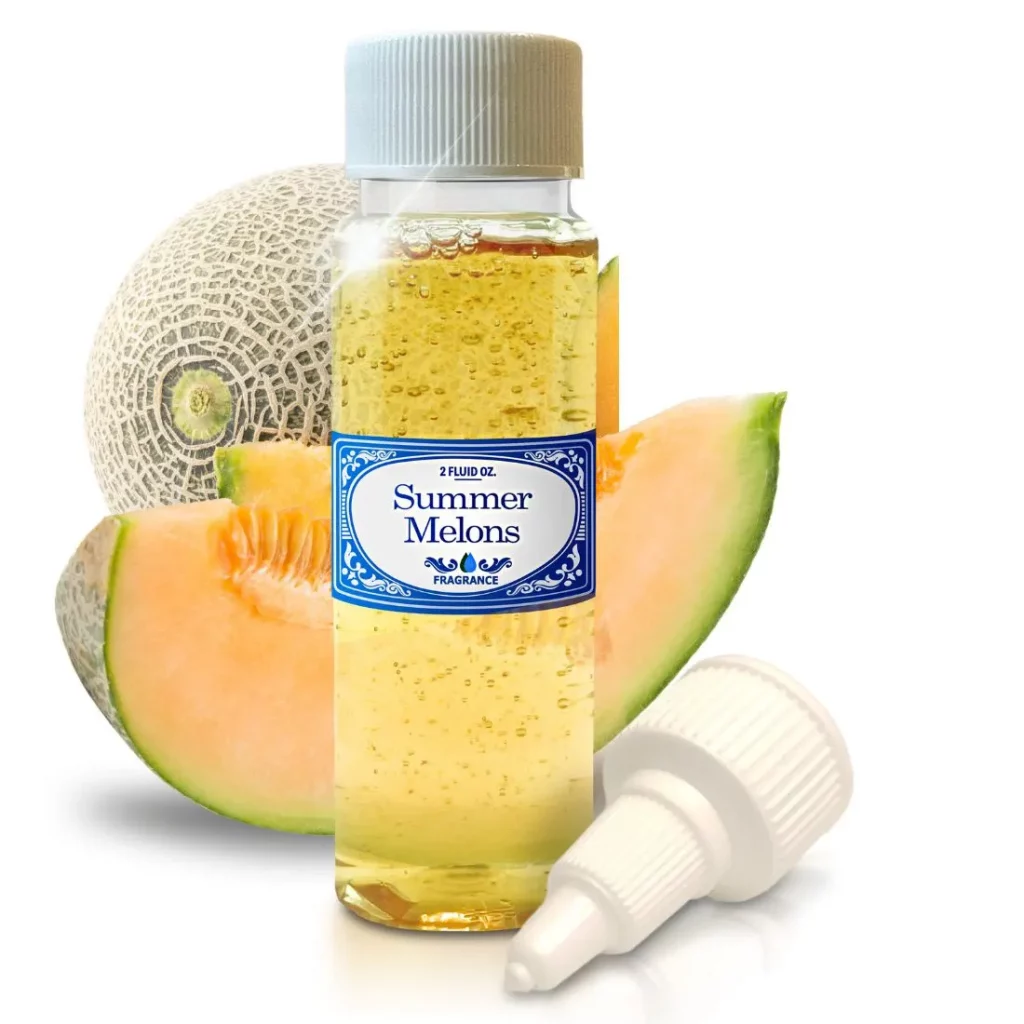 Indulge in the refreshing and invigorating aroma of our Summer Melons Oil Scent. This concentrated fragrance captures the essence of a freshly cut yellow melon, bringing the sweet and juicy flavors right into your home. With its long-lasting formula, you can enjoy the delightful scent for hours on end. Simply add a few drops to your Rainmate or Rainbow basin with water and let the fragrance fill the air.
Fragrance Notes
Immerse yourself in the tantalizing scent of Summer Melons Oil Scent. This fragrance combines the succulent aroma of ripe yellow melons with a hint of citrusy sweetness. As the fragrance diffuses, it creates a vibrant and uplifting atmosphere, reminiscent of a sunny summer day. Perfect for any room in your home or office, this fragrance will transport you to a blissful oasis of fruity delight.
Features
Concentrated Summer Melons Oil Scent
2.0 fluid oz Plastic Bottle
Drops applicator included
Long-lasting fragrance
Safe to use on Rainbows and Rainmate
Tested and approved by experts
Experience the essence of summer with our Summer Melons Oil Scent. Elevate your space with this captivating fragrance and transform your surroundings into a fragrant paradise. Don't miss out on this limited-time offer, order now and enjoy the refreshing aroma of summer melons!
WARNING: KEEP OUT OF REACH OF CHILDREN