This is a concentrated Orange Oil Scent, a bottle of 2.0 fl oz.
Orange Oil Scent Note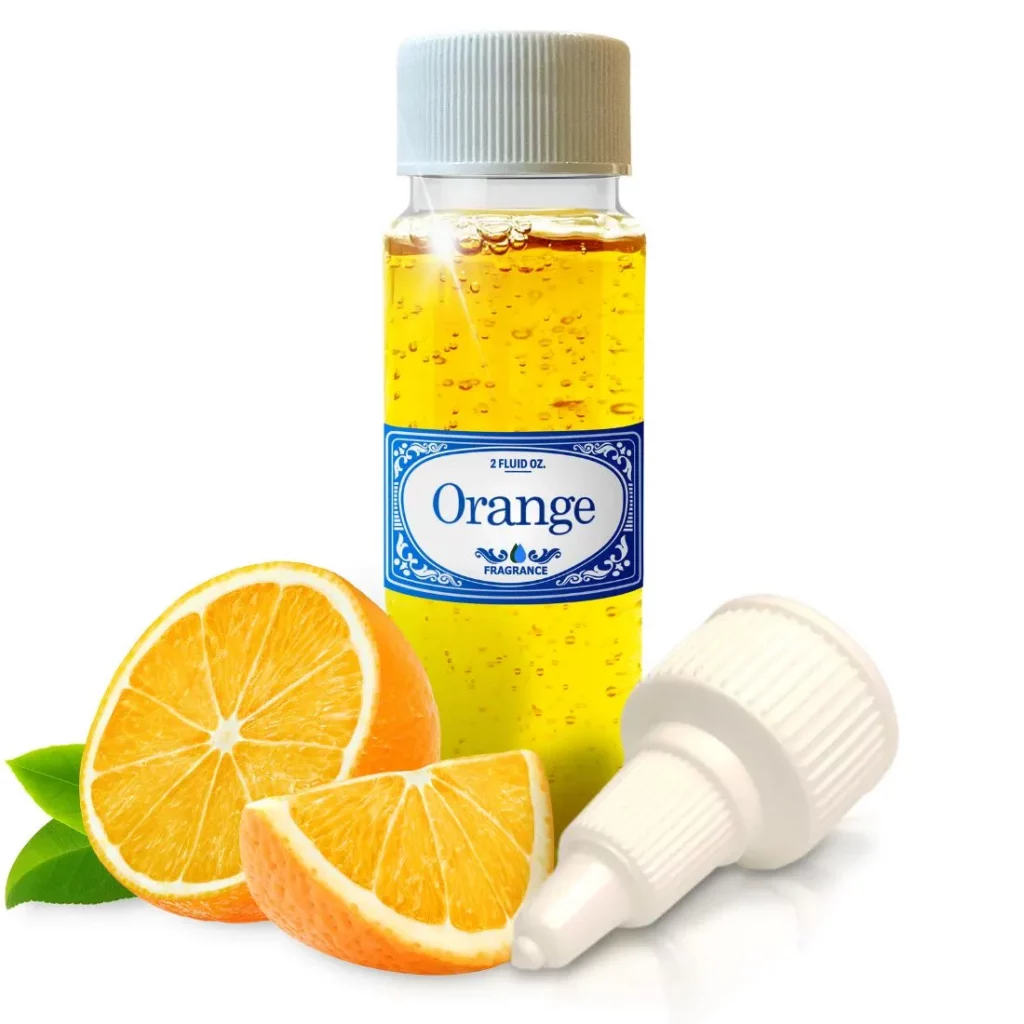 Experience the fresh and invigorating scent of Florida oranges with our Concentrated Orange Oil Scent. Made with high-quality ingredients, this fragrance is perfect for adding a burst of citrus to your home or office.
Our concentrated formula lasts longer than traditional Rainbow scents, meaning you'll enjoy hours of pleasant aroma with just a few drops. Simply add 7 to 10 drops of the concentrated fragrance to your Rainmate or Rainbow basin with water and let the magic happen. Plus, with each bottle including a convenient drops applicator, you'll have precise control over the amount of fragrance you use.
We've tested this fragrance on Rainbows and Rainmates, so you can trust that it's safe to use with your favorite air purifiers. And if you've ever visited Florida's orange groves, you'll appreciate how our fragrance captures that unique citrus smell.
Don't settle for generic air fresheners that only mask odors. Treat yourself to the fresh and natural scent of Concentrated Orange Oil Scent. Each bottle contains 2.0 fluid ounces of concentrated fragrance in a convenient plastic bottle. Order now and experience the long-lasting fragrance of Concentrated Orange Oil Scent.
Features:
Concentrated Orange Oil Scent
2.0 fluid oz
Plastic Bottle
drops applicator included
Concentrated Fragrance
Safe to use on Rainbows and Rainmate.
WARNING: KEEP OUT OF REACH OF CHILDREN AND PETS