This is a concentrated scent of Mix Flowers Fragrances Pack,  four bottles of 2.0 fl oz each
Mix Flowers Fragrances Pack Notes
Mix Flowers Concentrated Fragrance Pack. This package includes Floral Potpourri, Violet, Honeysuckle, and Wild Flowers.
A mix of all spring and summer flower scents, perfect for spas, and homes. Included in this kit are 4 floral fragrances of 1.6 fl oz each.
Use this fragrance by applying a few drops in your Rainmate or Rainbow basin with water.
This concentrated formula lasts longer than the regular Rainbow scents, with less amount for each use, just 5 to 10 drops is enough for 5 hours of use. each bottle includes the drops applicator.
This fragrance is tested by us and is safe to use on Rainbows and Rainmates.
Violet fragrance: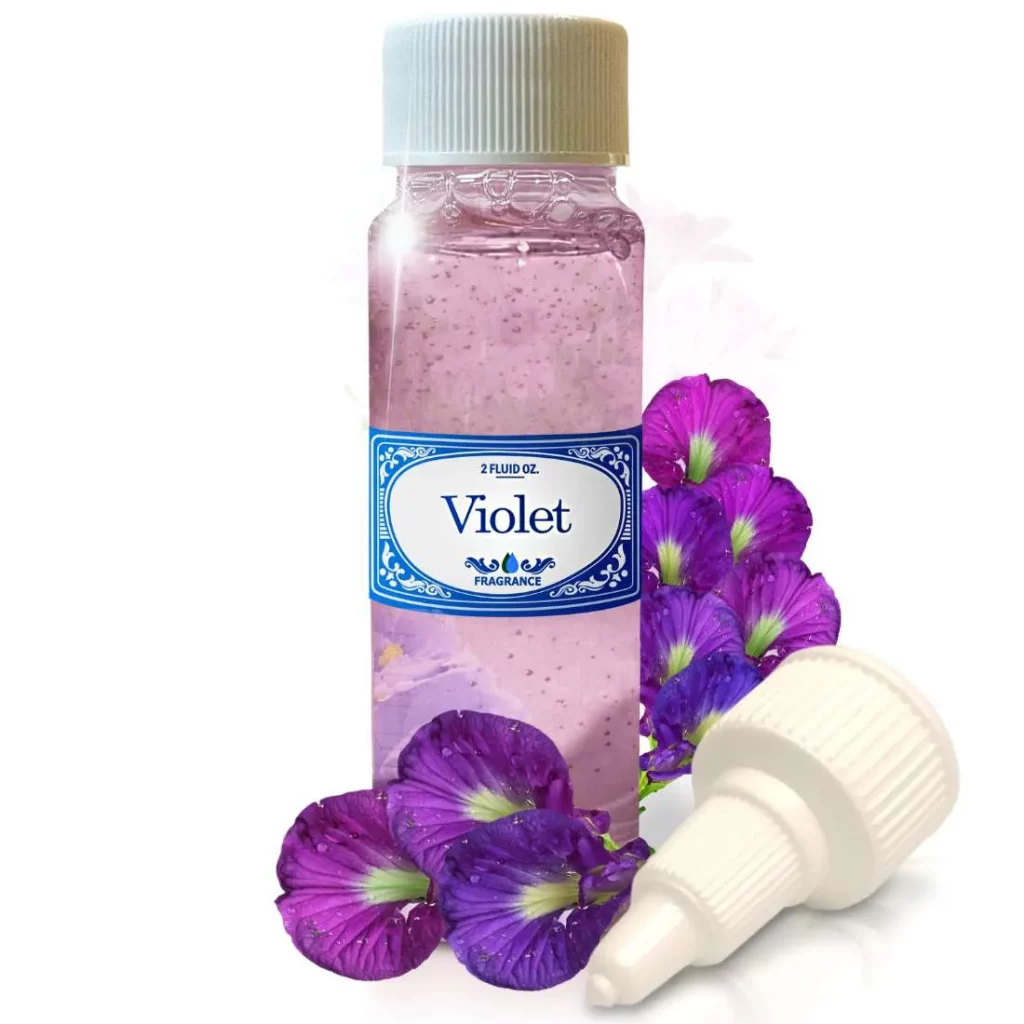 The scent notes in this fragrance are fresh and reminiscent of a blooming field of violets, with a touch of sweetness that is both soothing and refreshing. This fragrance is perfect for any room in your home, whether you want to create a peaceful ambiance in your bedroom or a refreshing atmosphere in your living room. With our concentrated formula, a little goes a long way, making it an excellent value for the price. Add a touch of spring to your home with the delightful Concentrated Violet Oil Scent.
---
Wild FlowerFragrance

This beautiful fragrance is like a spring morning in a blooming garden, with the aroma of freshly picked wildflowers wafting through the air. The subtle and delicate floral notes will create a calming and relaxing atmosphere in your home, perfect for unwinding after a long day
---
Honeysuckle Fragrance:

Experience the enchanting aroma of our Honeysuckle Oil Scent. This fragrance captures the essence of fresh, clean, and romantic notes, making it a popular choice in both men's and women's fragrances. Close your eyes and let the scent transport you to a blooming garden filled with the delightful fragrance of honeysuckle. It evokes a sense of summertime and warm weather, adding a touch of nature's beauty to your living space.
---
Floral Potpourri:

Indulge your senses with the perfect mix of all flower smells, making this scent suitable for any season. Our scent is carefully crafted to create a refreshing and inviting ambiance in your living spaces
---
Features:
Concentrated Mix Flowers Fragrances Pack
Includes 1 Concentrated Wild Flowers Scent
1 Concentrated Violet Scent
1 Concentrated Honeysuckle Scent,
and 1 Concentrated Floral Potpourri Scent.
2.0 fluid oz each bottle
Plastic Bottle
drops applicator included
Concentrated Fragrance
Safe to use on Rainbows and Rainmate.
WARNING: KEEP OUT OF REACH OF CHILDREN