Rent a Rainbow Vacuum
Are you a South Florida resident and do not have the Rainbow vacuum yet? Now you can rent one. Yes, you can!
The most Advanced cleaning system is now available for rent, The Rainbow Vacuum is more than a regular Vacuum Cleaner. It purifies, aromatizes and disinfect your indoor air while you cleaning your home.
Check the Availability and Rent a Rainbow Now
Reserve below your Rainbow Vacuum before someone else takes it.
Note: Rent a Rainbow is only available for pickup in South Florida, Miami, Broward, and Monroe counties.
Service
Rainbow Vacuum Rent
From: $25.00
Now you can Rent a Rainbow vacuum, Available for South Florida Residents only. Please read and check the Rent terms and conditions here before to rent a Rainbow Vacuum system.
Description
Rent a Rainbow vacuum system and clean your home in a healthy way.
Features:
Rental of Rainbow Vacuum system includes main attachments (basic setup)
Power Nozzle or carpet vacuum power brush available (optional).
Aquamate® or carpet shampooing system is available for an extra charge (optional).
RainbowMate® or Mattress and upholstery material cleaner are available for an extra charge (optional).
Rainbow Vacuum Rental is available only in Miami-Dade County.
Rainbow needs to be picked up at West Kendall, in Miami.
Time for pickups and returns are
Monday to Friday
between
12 am to 7 pm
.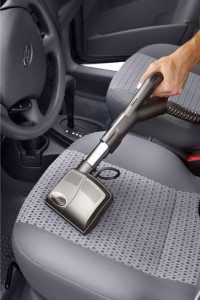 For more information about the RainbowMate you can check here.
Why Rent a Rainbow vacuum?
Did you saw a Rainbow demonstration and you love it, but for any reason, you couldn't buy it? maybe you need a couple of months or you waiting for that extra money to buy your Rainbow.
Or maybe you've heard comments of your friends about the wonderful Rainbow® but you want to try it first.
Perhaps, you are waiting to buy your new home in order to run your credit and finance your Rainbow. But, in the meantime what? You need a Rainbow, you can't wait any longer.
We understand you, we know that you probably feel like a hand tightens cause you to know the importance the Rainbow will have in your home cleaning and your family's health.
We are here to help you. Now you can rent a Rainbow for a couple of days, a week or even more while you buy your new one or just to try it and check if really good for you.
Please share this↓ if you believe this post can help a friend.