Cleaning Rainmate IL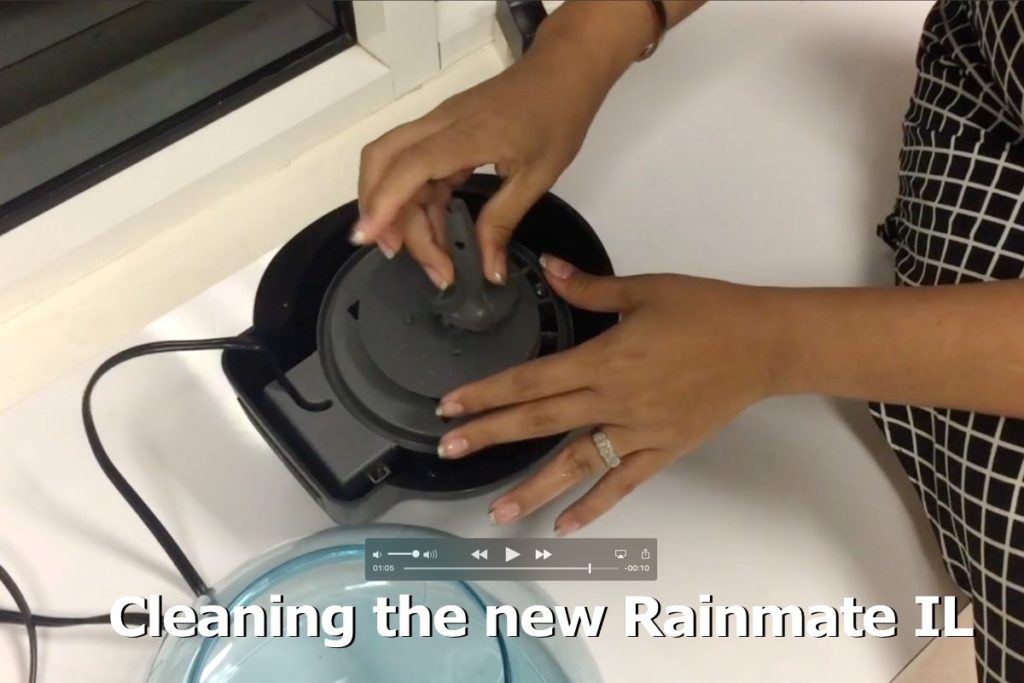 It is important to learn how properly clean, wash and maintain your Rainbow Rainmate Illuminated so it can last for decades.
Your new Rainmate IL is very versatile and it can be running 24/7, eventually, the constant use and the mix of the Rainbow Fragrances oils, make the water dirty and therefore clog the Rainmate fan.
If you keep using the Rainmate without regular and simple maintenance, the Rainmate will start to vibrate and make weird sounds.
Refer to the following short video to learn how to clean your Rainmate IL.
CAUTION: Cleaning Rainmate IL with hot water all the times, can eventually bend the Rainmate fan deflector and damage the Rainmate.
Also, remember to clean your RainMate water basin with soap and water, every time you change a scent. The Rainbow Fragrances are specifically designed to use with your Rainmate or Rainbow, producing better smell on the water but at the same time, they are safe for the Rainmate. Most of the non-originals scents not approved by Rexair can stain your Rainmate water basin and make it opaque, this is because they are designed for use with heated or electrical diffusers.
Do you want to get Rexair approved Scents for your Rainmate at a special price?
Sometimes just a regular cleaning does not remove odors from a used Rainmate. Do you also, want to know how to remove a strong odor from the Rainmate basin?
REMEMBER: Do not wash your RainMate basin into a dishwasher.
The correct water level when using the Rainmate
The Rainmate has a marked line into the water basin that shows the right water level needs to be used.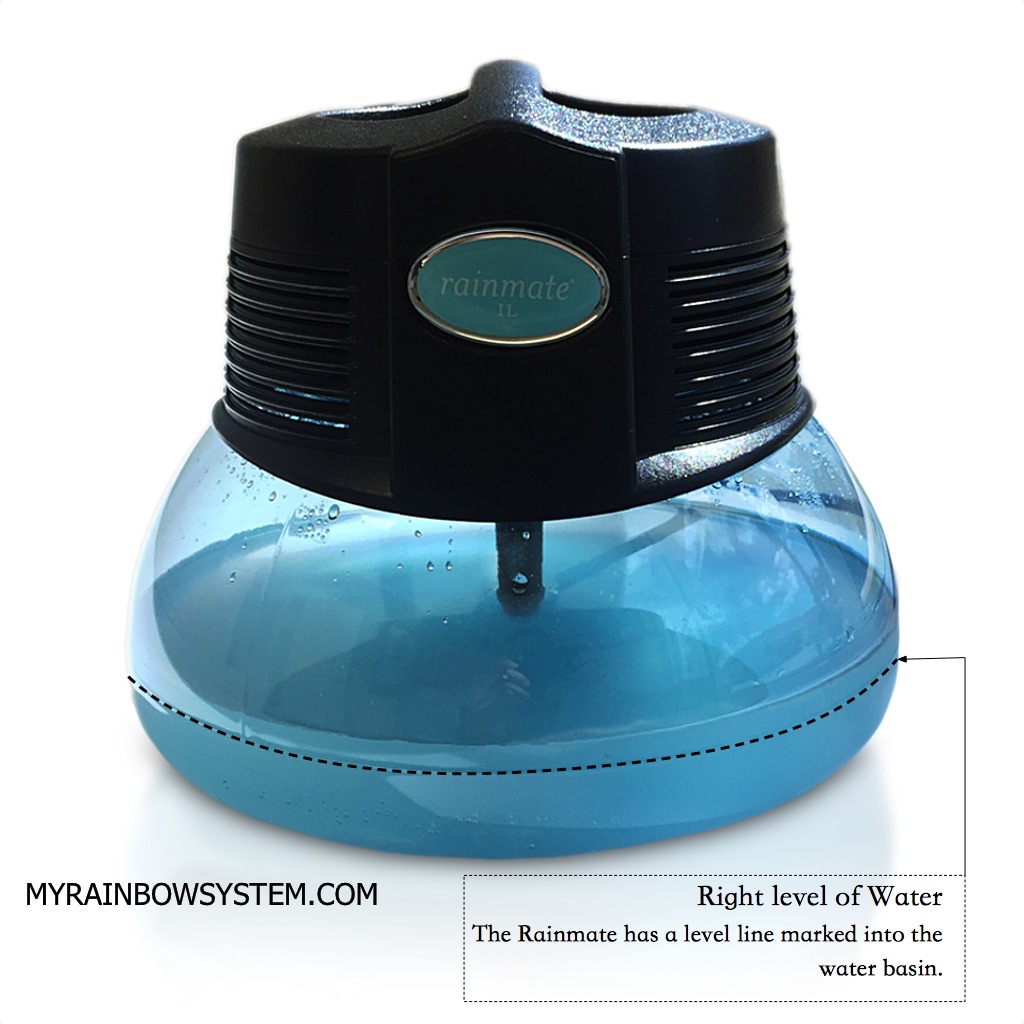 NOTE: This post and video are related to clean the New Rainmate Illuminated, if you see small variations or differences between this one and your RainMate, probably you have an older model or Rainmate.
If you have any additional comment, please use the form below to share your thoughts so everybody can take advance of it, or you can personally contact us.
Please share this post ↓ if you think this could be useful to your friends.